Meet the Team at
Kim Brattain Media
Meet our impressive team of experienced professionals! Our combined expertise ensures the highest quality in corporate video production.
Our core values of Integrity, Satisfaction, Creativity, and Respect provide the framework for all aspects of Kim Brattain Media. They guide our interactions with our clients and with each other.
Honor Differences and Inspire Collaboration
Constantly Strive to Grow and Learn
Improve the Way People See Our World
Meet the Team at Kim Brattain Media
Kim Brattain founded Kim Brattain Media in 2008 to create high-quality videos for corporations, businesses, and non-profit clients. Our team of experienced videographers, directors, editors, and producers all have impressive backgrounds and experience. We place thought leaders in the national spotlight, and we train them to do a great job once they get there. 
At Kim Brattain Media, we're proud of our high standards. We are perfectionists and bring a consistent level of quality to every project. One of the benefits of working with Kim Brattain Media is the strength of our relationships. We not only have a strong creative team, but we also have established strong relationships in our community.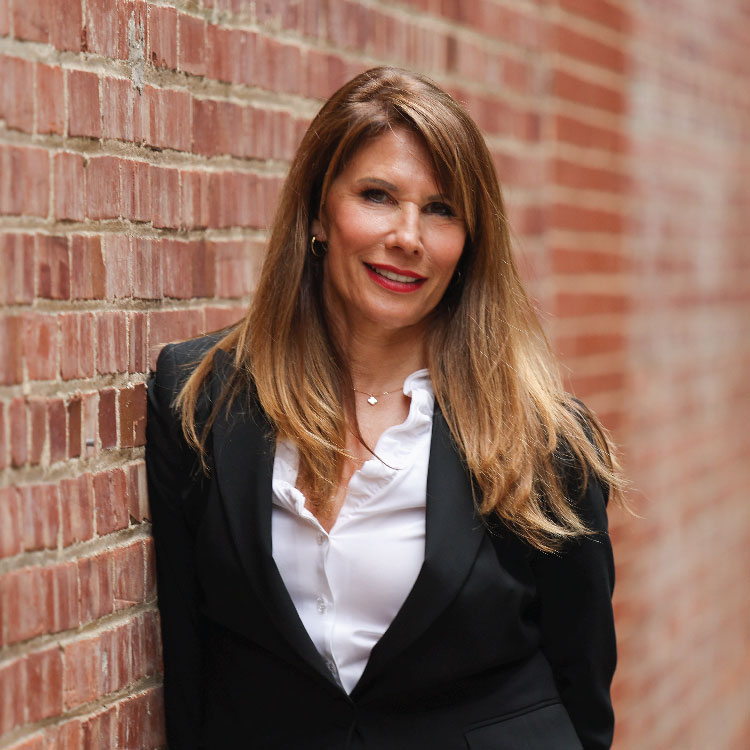 An Emmy award-winner, Kim founded Kim Brattain Media in 2008. She aimed to help organizations excel through creative storytelling. Under her leadership, Kim Brattain Media has received 23 Telly Awards and 8 Muse awards.
Kim earned the title of one of the "50 Most Influential Women" in Mecklenburg County. Additionally, Charlotte named her one of its "Crowns of Enterprise." She also makes one hell of a good margarita!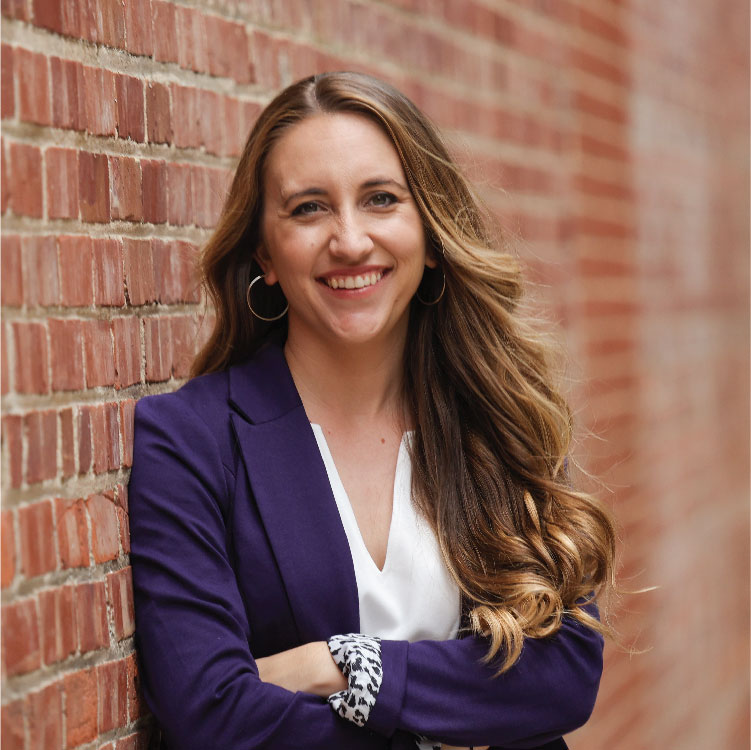 Our executive producer, Chelsea, is notably one of Charlotte's top "30 Under 30" future leaders! She possesses a wide range of skills that benefit our clients, including public speaking expertise. Chelsea has a background in video production, live event production, and marketing.
Chelsea's team was accepted into the 2023 Underexposed Film Festival and the Charlotte Film Festival. Her films have received international recognition with multiple Muse and Telly awards. She is also a graduate of the Emerging Business Leaders program.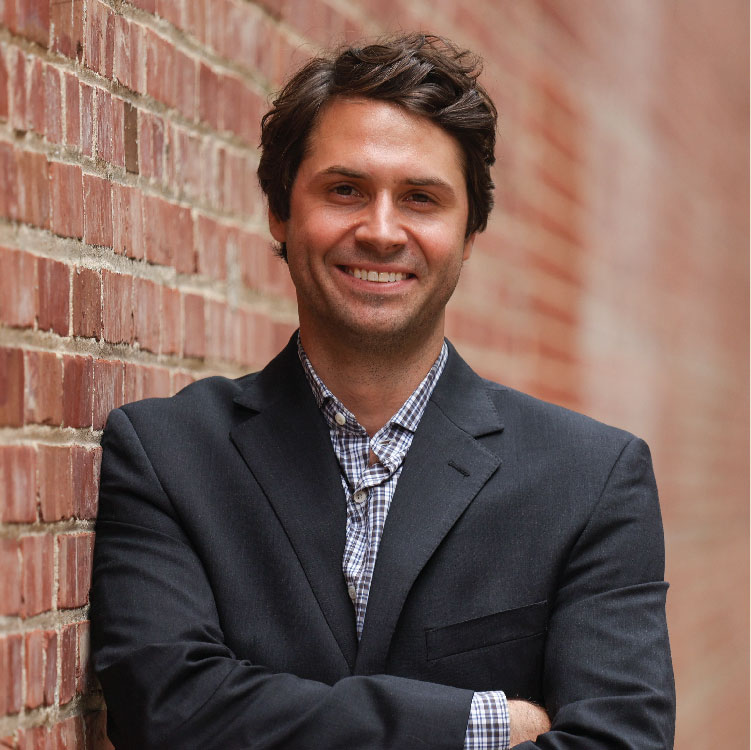 Andrew's talents behind the camera are as diverse as they are impressive. He brings skills derived from his Masters in Engineering to each project at Kim Brattain Media. His precise eye and technical know-how have garnered 20 Telly Awards and five Gold Muse Awards in the last three years.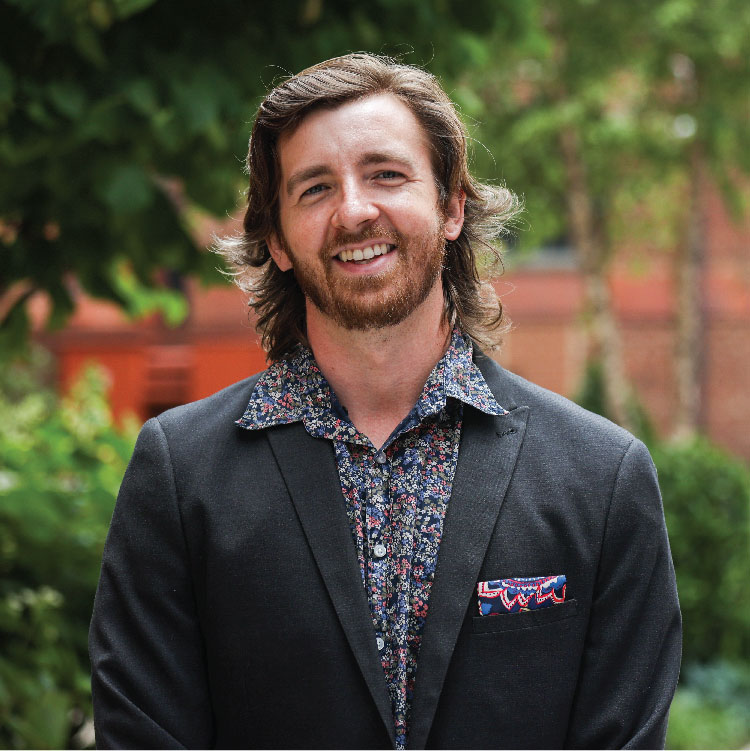 Andrew is an experienced videographer & video editor. He has a diverse background that includes living and working in Charlotte, NC, Washington, DC, and various locations overseas.
Andrew has 10+ years of industry experience and is skilled in video production techniques and graphic design. He creates compelling visual stories from start to finish. Whether he is working on a documentary or a sketch comedy video, Andrew consistently delivers high-quality work.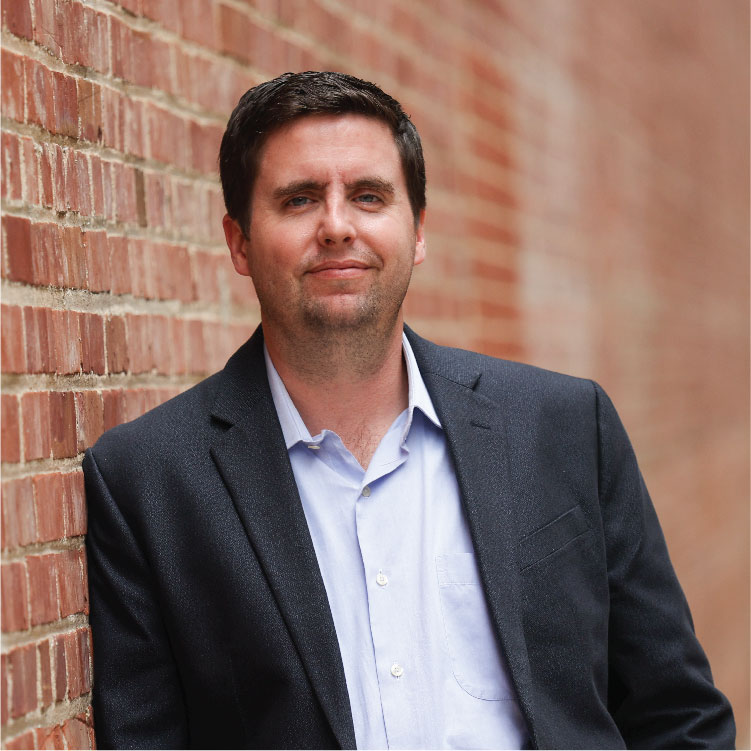 Executive Producer & Director
Benjamine Reid is a skilled director and editor with over a decade of experience in the film industry.  He has a strong track record of delivering high-quality, visually stunning productions. Ben's work includes all phases of project execution, from the initial concept to the final deliverable. He has earned multiple awards for both film and commercial content and various film festivals have recognized his work.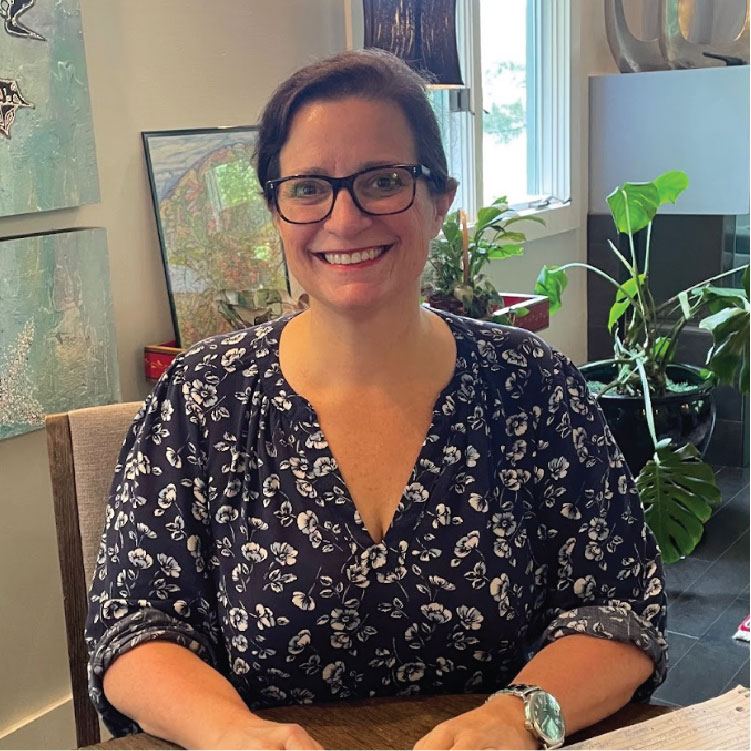 Corey has written scripts and speeches for clients in diverse industries for over two decades. She is a successful writer of both fiction and non-fiction stories. She has lived in numerous countries and speaks multiple languages. Her depth of experience and broad range of reference points help her to create compelling content for each project.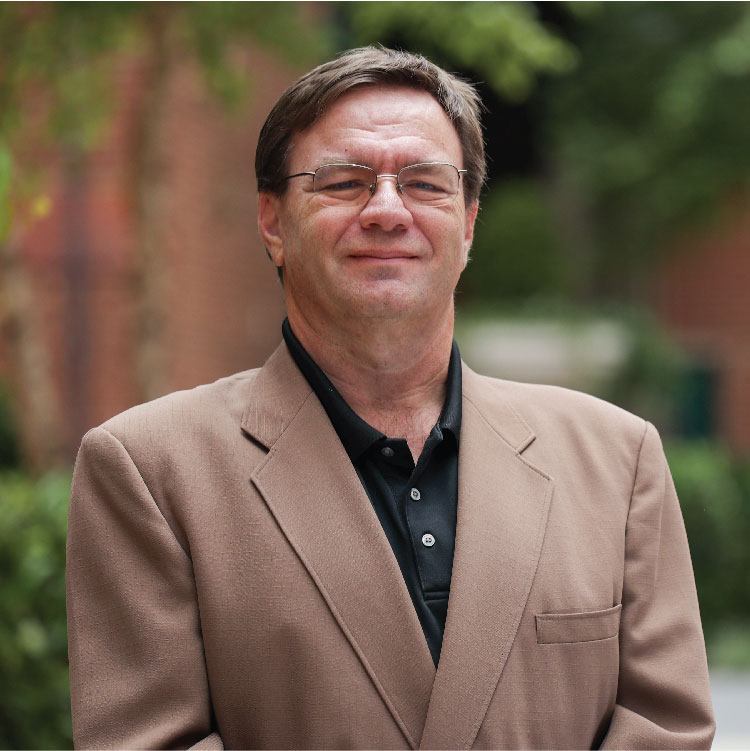 More than two decades behind the lens has given John the unique opportunity to be a witness to history. He is a part of the Kim Brattain Media award-winning Telly Team.
John's specialty is live broadcasting and streaming. His "can-do" attitude helps him capture eye-catching moments that make viewers take a second look. As a part of the Kim Brattain Media team, he strives for the highest delivery standards.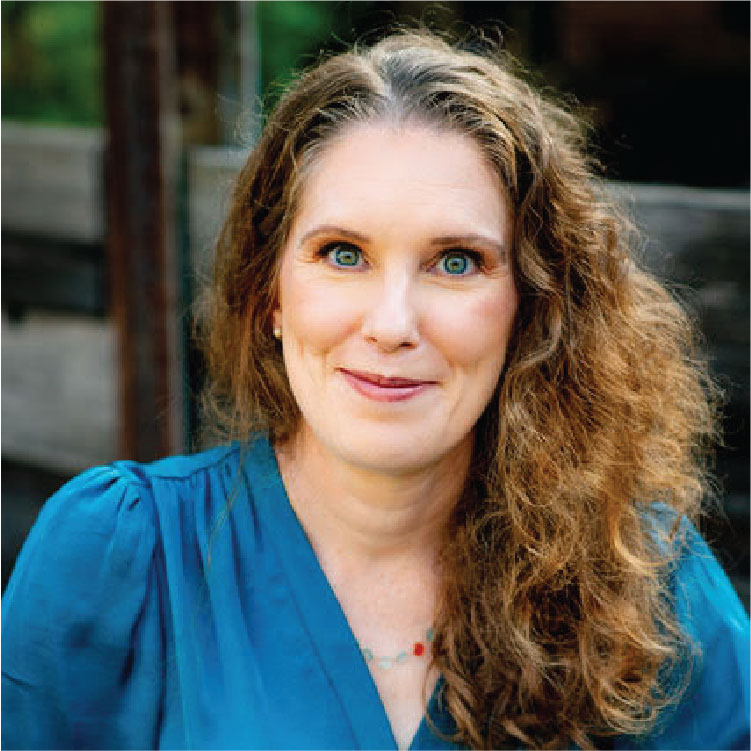 Amy Baldwin George is an accomplished writer, reporter, and public relations professional. She is the founder of By George Communications and also consults on LinkedIn "makeovers." Put simply, Amy helps people, companies and organizations build credibility. She is a master at utilizing storytelling and public relations to help clients grow their careers or businesses.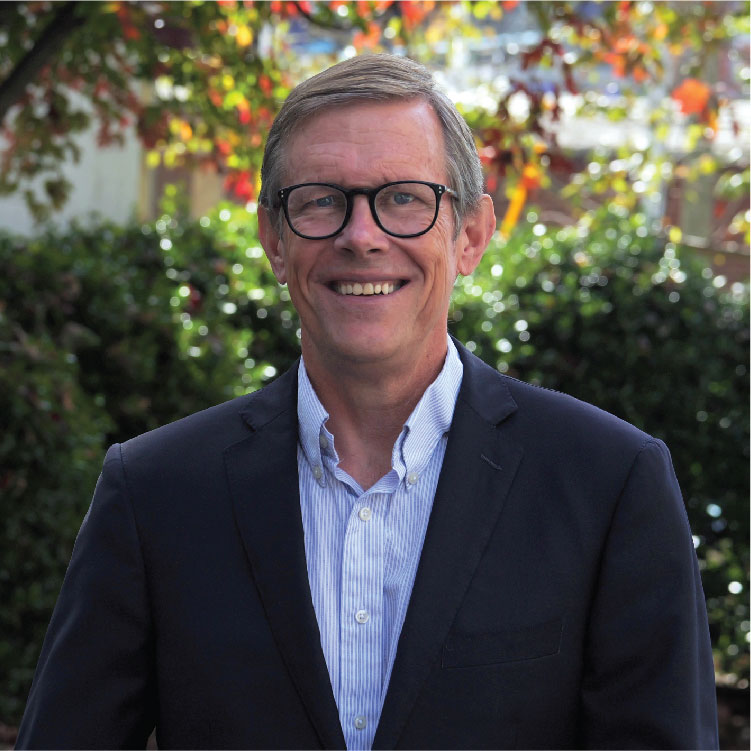 Mark Becker spent almost 38 years as a television reporter in Charlotte, covering many of the community's most significant stories–from politics to criminal justice and economic development. His experience with various issues can help your organization shape its message and tell its story. Mark shares his television experience with Kim Brattain Media, coaching clients and teaching them the best way to present themselves on camera and make their points the most effective way.
Real stories. Real impact.
Hear What Our Clients Have To Say
"As Director of Production for The Sing Me a Story Foundation, I travel and work on shoots all over the country. I have not worked with a better team. Chelsea was easy to communicate with and understood our nonprofit mission. Andrew Paustian and Andrew Hall were professional, good-natured, hard-working, and captured amazing footage (b-roll & interviews). Highly recommend!"
"I had the great pleasure of working with Kim's team on multiple occasions. This particular occasion I needed to live stream a broadcast internationally to over 600 investors for a company. It was flawless! Kim and her team are extremely professional, very knowledgeable and there's nothing they can't do! I can't wait to work with them again!"
"I've been working with Kim Brattain Media to help tell the story of how nonprofits make a positive impact in our community and people's lives for more than a decade and I've never been disappointed. Kim and her team are good listeners and talented videographers and editors. They know how to get the footage and put the pieces together to create concise, powerful videos that share an organization's mission and effectively make a case for support. I highly recommend!"
Industry Awards and recognition